Our company is spreading solar mission throughout the country. moreover, it is creating awareness and education in the society with the motto of "SWITCH THE SUN ON."
advantages
you get from
ordering at Medors Renewable Energy
Calculate your Savings
With our savings calculator, you can make the right decision on the installation of solar power plant manufactured by Medors.
Installation: How it Works?
Learn more about all aspects of the solar panel installation process from our experts and get answers to questions you have.
Our Warranty Policy
Our solar power plant and other renewable energy products come with a five years Standard warranty that protects you against any possible failures of the product.
Additional Power for your needs
Solar power panels are perfect if you are looking for a reliable source of extra power and energy for your home office or factory.
reliable energy source
Solar energy is one of the most reliable energy sources available today. You can also store extra energy for future consumption.
24/7 customer support
Our company offers free 24/7 support to all our clients who have any questions or issues with the products and services of Medors.
Why
Medors
Renewable Energy?
After years of experience and more than thousand's people powered with the help of our solar panels, we think the choice is really obvious here!
Our customers enjoy the sunny side
of their
energy consumption
bill.
Ashwani Kapoor

(Poet)

I have a pretty big house that consumes a sizable amount of energy each month. With the help of these solar power plant, I've been able to make enormous cuts to my monthly bills!
Anoorup Sharma

Entrepreneurs

Installing a solar power plant a top of our school building was a great decision! We've managed to cover all our school needs (which houses 4500 Students).
Dr. Raj Kumar

Doctor

Everyone I dealt with at the Medors Renewable, from a salesperson and office staff to the installation crew has been incredibly helpful and enthusiastic.
We're dedicated to providing free support
Just after we'll put the solar panels up on your roof, you can count on our free customer support!
GET A QUOTE
OUR CONTACTS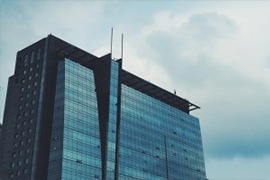 CO-Office (NFC, New Delhi, India)
Medors Renewable Energy Pvt. Ltd.
552, Block B, Gurudwara Road, New Friends Colony,
New Delhi-110025, India.
Phone:
Email ID: